Project services: Clinical data improves patient o
The Dialysis Outcomes and Practice Patterns Study (DOPPS) is an international multicenter prospective observational study launched by Arbor Research, a US-based nonprofit organization, in 1996. Now it has proceeded to the 7th stage. Dopps-7 involves 22 countries. Through an integrated analysis of international data, we can find the optimal patient management strategy, which is of great significance for improving the quality of life and the long-term outcome of patients undergoing blood purification. At present, lots of papers are published on the study and the results are cited in international guidelines.
China participated in the study in 2011, and up to now three SCI papers have been published and 7 treatises are under data analysis. DOPPS-7 in the China region is led by Prof. Zuo Li, Department of Nephrology, Peking University People's Hospital and will be carried out in 46 hospitals in Beijing, Shanghai and Guangzhou from July 2018 to June 2021. Beijing Renal-Link Co., Ltd. will take an active part in the financial support and management support of this project.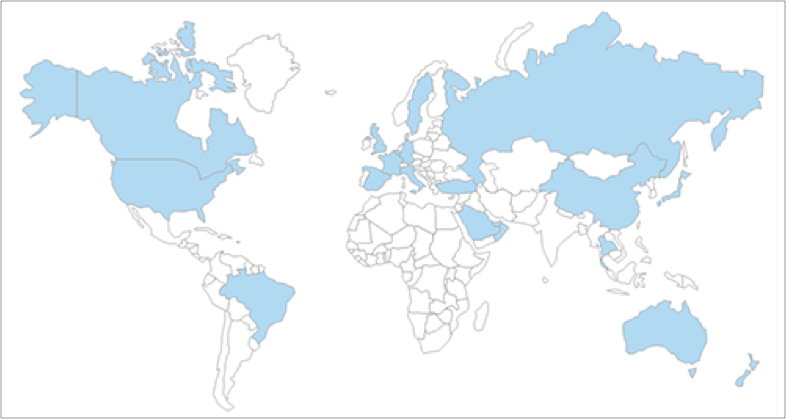 Source: https://www.dopps.org
The DOPPS Program collects data in: Australia, Bahrain, Belgium, Brazil, Canada, China, France, Germany, Italy, Japan, Kuwait, New Zealand, Oman, Qatar, Russia, Saudi Arabia, Spain, Sweden, Thailand, Turkey, the United Arab Emirates, the United Kingdom, and the United States.
For more informations about mephrotic data management, please visit https://www.dopps.org